Zeeland Farm Services was featured in a very nice article by Rapid Growth GR, an online publication. Check out the article at the link below.
To view the article from the Rapid Growth Media website click here.
For drivers taking I-196 from Grand Rapids toward the lakeshore, Zeeland Farm Services is a familiar landmark, its steel grain bins towering over Exit 55, the brothy smell of heated soybeans coming through the car windows. ZFS, which buys, sells and transports corn, wheat, and soy and operates Michigan's only soy processing plant, has long been a behemoth in the state's agribusiness economy—and it's only getting bigger. In recent years, ZFS has expanded into the export and biofuels markets and opened facilities in Iowa, Nebraska, and Pennsylvania.
Asked how many farmers his company buys from, ZFS president Cliff Meeuwsen laughs and says, "I have no idea …. I'd probably have to delve into our accounting quite severely to get that number."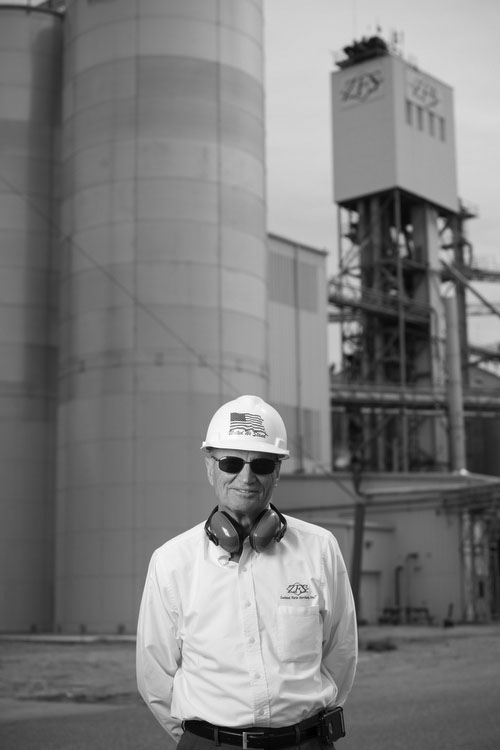 Cliff MeeuwsenWhat the company can say with confidence is that once it completes construction on its second soy processing plant in Michigan, ZFS and its affiliate, ZFS Ithaca, LLC, will be processing half the soybeans grown in the state: some 50 million bushels per year.
A family business
ZFS's story is one of steady but ambitious growth, with the company gaining expertise in one area before jumping into the next.
The company was founded in 1950 by Cliff's father, Bob Meeuwsen. Bob began buying and re-selling produce from local farmers. Later, Cliff and his brothers Arlen and Robb went to work for their dad. Cliff recounted how he started driving one of his father's trucks at age 14, unloading grain from the bed with a shovel. It was part of his education in hard work and, as he put it, "all the bad jobs I didn't want to do for the rest of my life."
Once they had established themselves as a regional player in grain and produce shipping, the Meeuwsens bought a 50-acre plot in Zeeland Township and built a grain elevator. After the Meeuwsen brothers bought the company from their father in 1992, they added soy processing and soybean oil refining to their repertoire.
Today, ZFS is a large and diversified agribusiness: farmers fatten their livestock on feed processed at ZFS, cooks stir-fry vegetables with Zoye, a non-GMO cooking oil, and truckers fill up on biodiesel made from ZFS crude.
"As the markets change, we changed with them," Cliff says.
Relatively unchanged, however, is the family-run nature of the business. Cliff still runs the operation with his brothers, and his sons Brian and Eric are now in management roles, along with Arlen's sons Kurt, Daniel, and Mike.
Michigan-grown energy
In recent years, ZFS has expanded into the energy industry, acquiring its first ethanol plant in Nebraska in 2009 and another in Pennsylvania three years later.
"Our first love, of course, is producing food for people, but producing renewable fuel is our second love," Cliff says.
That environmental bent can also be seen at their home base in Zeeland Township, where the offices are LEED-certified and the plant is run entirely on electricity and steam generated from methane piped in from a nearby landfill. Any excess electricity is sold to Consumers Energy.
The Michigan Agri-Business Association has publicly recognized ZFS for its "proactive sustainability efforts."
"They're a classic example of a company that while they're certainly interested in making money, they also recognize that there's many things you can do that have major environmental benefits as well as benefiting the bottom line of the company," says association president Jim Byrum.
While its ethanol and biodiesel are on the market right now (you can fill up on the former at two Anew stations in Zeeland), ZFS has been quietly working on another alternative to fossil fuels: bioplastics.
For the last 10 years, the company has supported the work of Michigan State University researcher Dr. Ramani Narayan. Narayan is on a quest to discover soy-based alternatives to petroleum-derived plastics. ZFS helped secure state funding for Narayan's research and provides the raw materials like soy meal and hulls.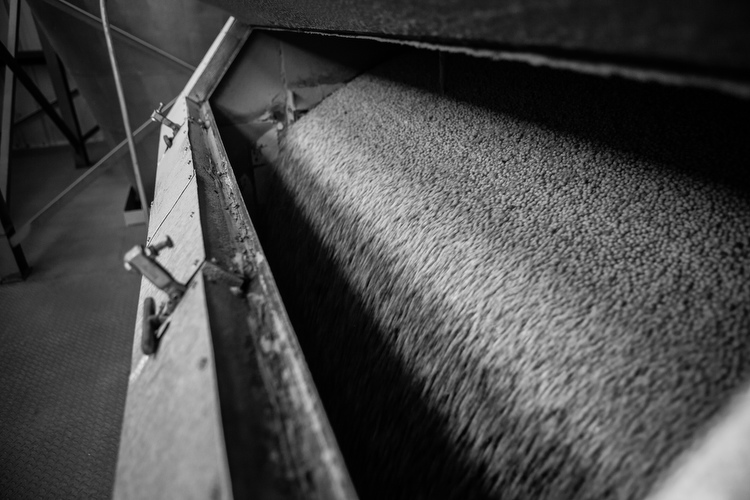 A series of processes convert the soy beans into oil and other useful commodities.
As he's watched ZFS grow, Narayan has come to admire the Meeuwsen family and their business savvy.
"It is an exceptional case study of how to run a business which probably doesn't get the Harvard Business Review people to do an article on [it] but should," Narayan says. "They don't have PhD chemical engineers floating around, but they seem to do a much better-managed job than most companies with a lot of PhDs I can think of."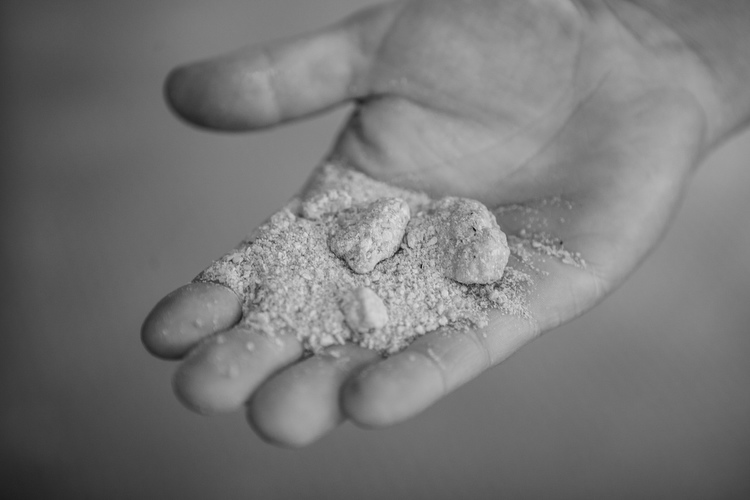 A global market
From a grower's perspective, the market for soy and other major crops has been difficult in recent years. Soy prices peaked in the first half of 2012and have been down since, hitting their lowest point in 10 years this month.
"Price for commodities is really hurting us—real bad, extremely bad," says farmer Jay Drozd, who grows corn and soybeans on 9,000 acres south of Allegan. He's been trying to trim expenses by buying less fertilizer and putting off equipment upgrades.
"There's not a lot you can really do. It's not like you're not going to farm crops," Drozd says. "It's not like you can leave it lay and do something else."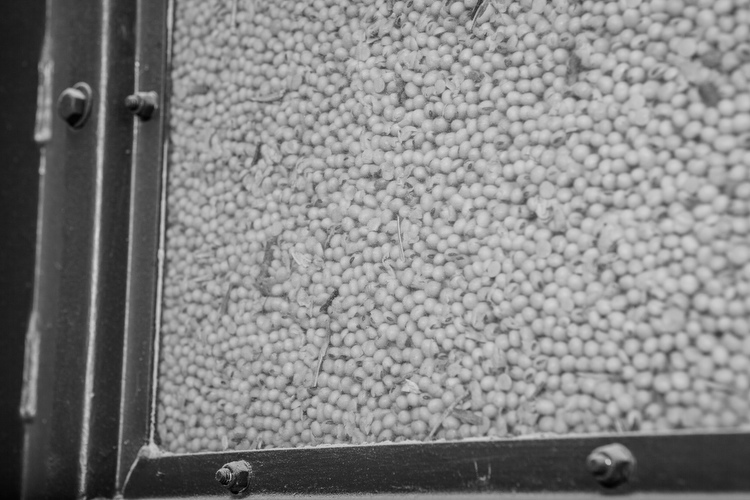 Now in his early 50s, Drozd has been selling his crops to ZFS all his working life. He says that while they haven't always "seen eye to eye," the company has treated him fairly.
"The depressed farm economy definitely weighs on our growers," says Gail Frahm, executive director of the Michigan Soybean Promotion Committee. However, she says, that does not mean farmers are planting less soy.
"Soybeans have been comparatively more profitable than other crops in recent years, which has led to an increase in acres in some cases and stability in soybean acres in others," Frahm says. "That's not to say the soybean crop is highly profitable, just that other crops have been closer to the breakeven point in recent years."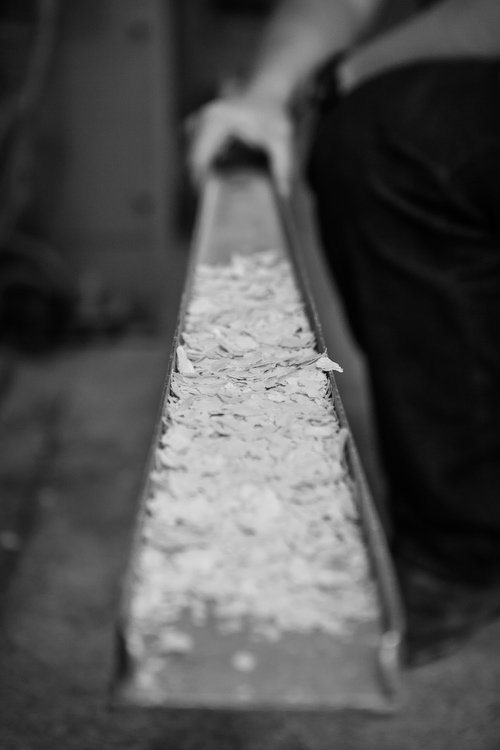 Soy is processed into flakes, among other things.Cliff Meeuwsen says ZFS's fortunes are closely tied to those of their growers. If demand for the soy-based livestock feed ZFS produces is high, demand for soybeans themselves will be high and vice versa.
During the boom years of the early 2010s, Meeuwsen says, "we had real good demand for soy protein all around the world because the Chinese, Indians, and others—their middle class was really coming up and we had people eating much better than they were before and that drove the demand for soy protein and livestock protein."
Lately, though, the Asian market has been a source of uncertainty for American soy, 61 percent of which is exported. On July 6, China imposed a 25 percent tariff on American soybeans in retaliation for tariffs leveled by the Trump administration.
Meeuwsen agrees with the administration's assessment that China's economic policies have long been unfair, even predatory, toward US companies. When he talks about the uncertainty created by the two countries' dueling tariffs, he sounds concerned but not apocalyptic.
"I still have a lot of faith in the fact that we'll be able to work out a trade agreement with the different products that are beneficial to all those involved, not picking winners and losers, but an equal balance of trade that works well for the people of the world," Meeuwsen says.
A home in Ithaca
Meanwhile, construction on ZFS Ithaca, a half-hour drive south of Mount Pleasant, is moving ahead despite some delays, including a pair of nesting bald eagles whose presence on the property temporarily halted construction.
When completed next fall, the plant will more than quadruple the state's soy processing capacity. Byrum of the Michigan Agri-Business Association says the new plant will be a "gamechanger" for Michigan's soy and livestock industries.
"Having a processor that large nearby will increase the demand for local soybeans," Byrum says. "It'll, bottom line, help farmers with their profitability."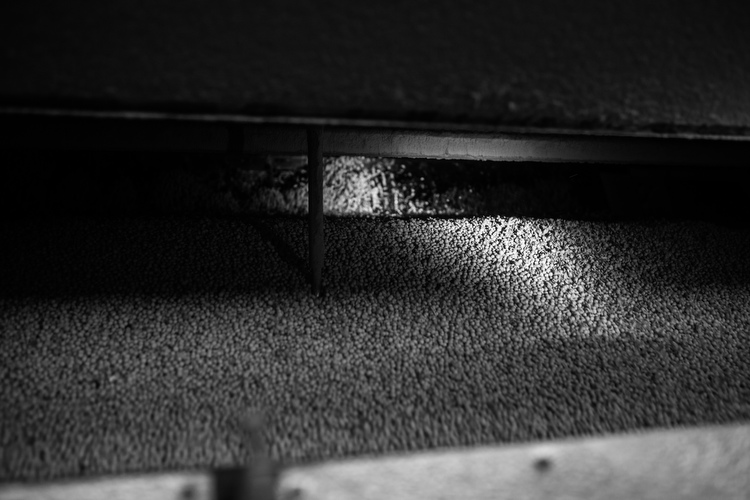 Work on the Ithaca project hasn't stopped ZFS from continuing to grow outside the state. Earlier this year, it announced the acquisition of a soy processing plant in Creston, Iowa.
"You can never get stagnant. You need to grow and you need to learn every day," Meeuwsen says.
As he looks forward to handing the reins of the company to his sons and nephews, Meeuwsen is still amazed at the pace of change in his industry.
"I've gotta learn two new things every day just to keep up. I think by the time I retire, it'll be three new things. When my dad started, it was one new thing.
"There's nothing more certain than change."